•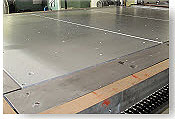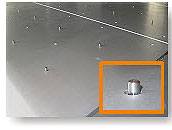 Precise heating control, Pin-lift system for pre-heating control!!
+/-2 degree C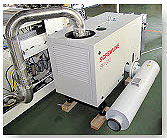 High performance,
Dry vacuum pump!!!
Features
• Chinup SML Laminator can be integrated into fully-automated production line,or be operated independently.
• Quick clamping device ensures the replacement of a worn diaphragm in lessthan 30 minutes.
• Unique chamber block up mechanism.
• A pin-lift system to lift the laminates off the heating plate for a smooth andcontrolled heat transfer from the plate to the lay up.
• High performance vacuum pumps and excellent sealing of the chamber provide a fast and outstanding vacuum in the laminating chamber to ensure high laminating quality and a shorter lamination cycle.
• Cleaning brush to protect the Teflon conveyor belt in the laminator from any contamination with EVA residue.
• Light curtains protection surrounding the laminator to ensure safe operation.
• Touch screen operator interface for easy operation.
Model
SML-1517
SML-1722
SML-2124
SML-2436
Effective Lamination Area
Max. Laminate Length
1700mm
2200mm
2400mm
3600mm
Max. Laminate Width
1500mm
1700mm
2100mm
2400mm
Max. Laminate Thickness
25mm
Heating Process
Number of Controllable Temperature Zones
6~36 zones
Max. Temperature
180ºC
Temperature Uniformity
±2ºC
Heating Rate
>6ºC/min.
Chamber Open/Close
Vertically by pneumatic cylinders
Pressure
0~1atmosphere, adjustable
Press Speed
3 steps, adjustable
Loading/Unloading
Automatic Module Loading
Yes
Transport Mechanism In Laminator
Teflon conveyor belt
Automatic Module Unloading
Yes
Release Sheet
teflon sheet, manual
Vacuum System
Vacuum Pump
250~630 m3/hour
Vacuum Pressure
<100pa
Vacuum Speed
within 60 seconds to reach 1 torr (133pa)
※The above are the basic standard specification. Special specifications are available upon request.
SML-2436 has the widest application for PV production.
It can laminate 3 or 4 standard 230W PV panels(6×10matrix layout for 6"cell)
per cycle.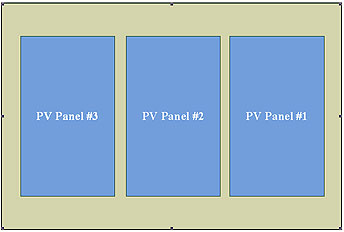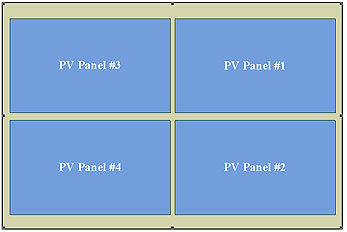 Type1: Type2:
Laminate 3 panels Laminate 4 panels
per cycle. per cycle.